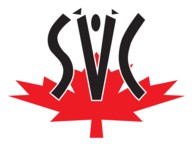 Proud sponsor Single Volunteers of Calgary
Single efforts a success
Kelly Benedict
Calgary Herald

February 11, 2005
CREDIT: Tim Fraser, Calgary Herald
The love story of Art Matsui and Adele Sanoy began when they met at the Calgary chapter of Single Volunteers, which Sanoy started.
Who says supermarkets, art galleries or the local coffee house are among the best places to find a soulmate?
Adele Sanoy found love while giving her time to others. She met Art Matsui while volunteering and the two got married 21/2 years ago.
Sanoy is the founder of an organization called Single Volunteers, which provides Calgary's unattached citizens a way to help the community, while fattening their little black books.
"People can sign up for events that interest them and help out the charities that they like at the same time," says Sanoy.
Last month alone, Single Volunteers co-ordinated 17 events for single Calgarians, including volunteering for the Mustard Seed, the food bank, Skate-a-Kid-to-Camp, Globalfest and the Forzani's Mother Day Run and Walk.
"It has to be an event where the people we assign can work together," says Sanoy.
With 1,200 people on their mailing list, mostly between the ages of 30 and 50, it seems to be a popular concept.
Along with her husband, Sanoy works to co-ordinate the group's activities, but tries to stay in the background.
"We don't take up space at the events. We want the singles to meet, so we just facilitate."
She attempts to match the ratio of males and females and the age group of the volunteers at each event, to encourage relationships.
"It's a great opportunity for men to meet women, especially," says Sanoy, who adds that there are more females than males involved right now.
The urge to get out and meet someone always peaks around this time of the year.
February marks the most loved and hated holiday for singles, Valentine's Day, and also marks the sixth anniversary of Single Volunteers.
The high volume of events helps form many relationships, but not all singles are there for the romance.
Maria Crecco has been volunteering for five years, on and off, and feels that the biggest rewards come from making friends, and helping out in your community.
"It's a good group to be involved with because as a single, you can go out and meet other singles," says Crecco, who has had lasting friendships come from the group.
"We make a lot of connections with people within the organization and from all different parts of life."